Chad Pawlak, Sr. - Partner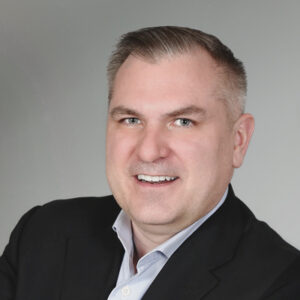 As a Partner at Marabek, Chad brings his deep global entrepreneurial executive experience in agribusiness, including bovine genetics, food manufacturing, specialty crops, row crops, and regenerative agriculture. Extensive sector knowledge within beef, dairy, crop protection, carbon markets, and specialty foods.
Recognized as a rainmaker and integrator, Chad grows companies, builds new ones, and creates inclusive corporate cultures. Chad has conceptualized and launched multiple start-ups in his career, along with establishing numerous joint ventures and partnerships across supply chains and value streams.
Chad has a proven track record of project management, change management, and growing sales across a wide range of operations. He has developed commercial markets & negotiated joint ventures, re capitalization plans within his deep network of investment funds, strategic partners, and others. He leverages his experiences to assist Marabek's global clients with specific interests in food, agriculture, agro-tech and related supply chains.
Chad's twenty-five years in the agribusiness, supply chain, and manufacturing sector begins at the genetic level, where he led a bovine genetics start-up. He also started a milk procurement company that grew into a manufacturing company that sold to all classes of trade. Chad has worked with most dairy products as either a CEO, contract manufacturing vendor, business development consultant contracted by manufacturers, or broker of finished goods in the US and globally. Chad has a unique ability of unifying teams and commercializing strategic plans.
Chad's strategic leadership, team development, regulatory, and government affairs experience, and communication ability is exceptional. His enthusiasm and passion are contagious. He is equally confident walking farms with dairy, beef, or crop farmers to delivering impactful board presentations.
Chad lives in Wisconsin with his wife of twenty-six years, Jo Ann. They have two adult children and one grandson.