Dr. Luis Rodriguez, PhD - Partner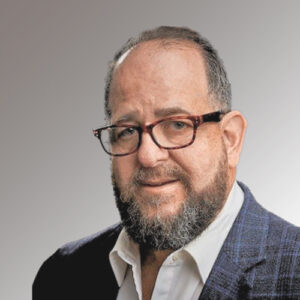 As a Partner at Marabek, Dr. Luis Rodriguez, PhD is a highly experienced bilingual educator (Spanish/English), consultant and business administrator with more than 25 years in the business and manufacturing industry. He has deep expertise in developing projects for private and public organizations across Latin America and the Caribbean in the areas of; organizational transformation, business intelligence, quality, project management, corporate training, territory development, and process virtualization. Dr. Rodriguez holds a Ph,D. in Knowledge Management, an MBA in Marketing among several professional certifications.
Dr. Luis' primary role at Marabek is supporting our domestic and global clients expand manufacturing within LATAM and NAFTA regions with exclusive access to government agencies, private and public resources to expedite strategies at competitive costs. His strong network brings high value relationships across a broad spectrum of international economic development groups for product marketing, sales and distribution. His recent LATAM engagements include working closely with companies in Mexico, Puerto Rico, Dominican Republic, the Caribbean Islands, Chile, Peru and Argentina.
He serves as an instructional Designer and Course Administrator for the MBA, MSM and DBA programs at Grayson College and Keiser University's Business Graduate School. As a graduate and adjunct professor, he is a Subject Matter Expert (SME) for Strategic Management, Project Management, and Organizational Change. Teach Management and Project Management at the graduate level (MBA, MSM and DBA). He advise graduate students in academic matters as well as advises DBA candidates as a member of Dissertation Committees.
Dr. Luis managed the transition of the local center to a good standing NIST/MEP Center for the State of Puerto Rico and its various agencies such as PRiMEX, the Puerto Rican Manufacturing Extension. PRiMEX is a private non-profit organization, organized in 1996 through the initiative of Puerto Rico Industrial Development Company (PRIDCO) and the Manufacturing Extension Partnership(MEP), a program under the National Institute of Standards and Technology (NIST). As part of a national network, PRiMEX supports the needs of all Puerto Rico's small and medium enterprises (SME's) by providing services to improve their business processes. His other responsibilities included training personnel, managing a Federal Fund Grant plus local matching funds, and the development of NIST/MEP initiatives such as' Lean Manufacturing, Quick Change Over, 5S's, Kaizen, Quality, Value Stream Mapping and others tools. Increased market penetration over 100% for the year 2001 and 2002. He lead the development of Puerto Rico's Manufacturer Profile and created PRiMEX's publications and collateral promotional materials.
Prior to joining PRiMEX, Dr. Luis was a Business Consulting Director at Torres, Llompart, Sanchez, Ruiz, LLC., where he managed the development of the Marketing Consulting Department. Built close personal relationships with key customers. Diversified the firm experience base with non-accounting services such as business consulting, business proposal preparation, sales training, legal support and marketing research for Puerto Rico and the Dominican Republic. His efforts increased market penetration by 5% and developed a robust campaign with marketing and sales collaterals.
Aside from holding his PhD, Dr. Luis holds various certifications including MPM, CEC, CCA, CMA and CQIA. Luis lives near Dallas, Texas with his wife and children.