Financial Modeling and Forecasting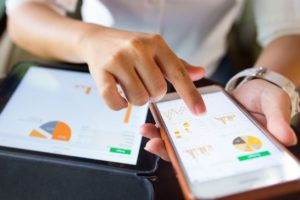 Marabek is proud to offer this unique service to our clients who want to get a team of experts who know and understand the dynamics sometimes overlooked by analysts. A key difference Marabek brings is our global team of experts who diligence transactions in the manufacturing and product services industry.
We support transactions that involve M&A, mergers, JVs, partnerships, sale, dissolution, bankruptcy, corporate spin-offs/divestitures and others as advisors not consultants. We work with PEs, Family Offices, UHNW investors, strategic and corporate investors as well as private and public companies to ensure accuracy and thoroughness with substantiated details
Modeling and Forecasting is the art of building a prediction of how a company will perform in the future. Marabek will analyze the business conditions and build a model and forecast with projected cash flow generation being the central focus. We assist professionals in investment banking, corporate development, and FP&A who regularly build models and use them to evaluate corporate transactions such as mergers, acquisitions, and capital raising. Our perspective extends beyond cash flow, in most cases, we can project valuations based discounted cash flows, EBITDA, EBIT, book values, etc..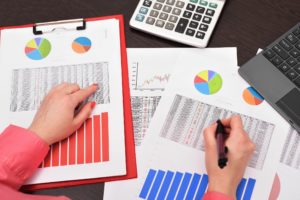 Special considerations are provided for clients with assets that have stressed or distressed cash flows. Whether it is for capital restructuring or recaps, we can bring our team of experts to independently validate and affirm viability of the company's internal forecasting methods.
It is to be noted that Modeling is not the same as forecasting.
Financial models are complete financial analysis tools, including the three basic accounting statements, KPI's, charts, etc. They relate all the required data (revenues, costs, expenses, taxes, equity, debt, unit prices, contribution margins, investment depreciation criteria, dividend withdrawal politics, etc), and build multiple different scenarios. All of them referred to long term (3 to 20 years)

Forecast is a Cash Flow projection of a selected scenario. Its scope relates to immediate future and usually goes in much more detail about operative issues like detailed Revenue, Cost and Expenses. All these items because their purpose is to provide a measure of ACTUAL PERFORMANCE or control.
While it is not common for most auditors or underwriters at lending or investment institutions to dig deeper into the numbers to uncover missed opportunities to improve outlooks, Marabek believes every defensible projection or forecast requires attention to detail. To this end, we strive to deliver a higher quality of analysis and financial projections to ensure our clients mitigate possible risk of higher scrutiny.
If you would like to learn more on how we work, give us a call or email.