Jacob Mahaffey - Partner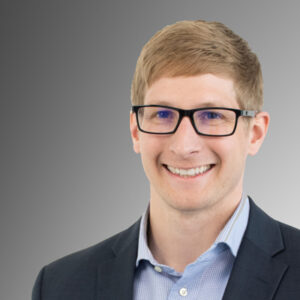 Over the past 8 years, Jacob has managed over 400 technology projects and startup companies in the US and Europe. As a Partner at Marabek, Jacob brings his global executive experience in medical and innovative med-tech technologies, including his venture capital expertise with an extensive network of institutional and private investors who have a wide array of focus areas. His focus is to identify and progress leading edge technologies that have a strong, commercially viable product-market fit.  He provides businesses advisory support in capital raise preparation and positioning through a disciplined process along with Marabek's investment advisory team.
Jacob Mahaffey is currently the Assistant Director of Tulsa, Oklahoma based Cowboy Technologies, where he supports the development of the strategy and activities of the company.  Cowboy Technologies was organized in 2011 as a for-profit, limited-liability company owned by the Oklahoma State University (OSU) Research Foundation to be a catalyst for commercializing technology through successful startup companies.  Cowboy Technologies also provides sponsored research funding for technologies still at OSU, seed capital investment funding in operational startups, non-dilutive state and federal funding assistance, access to the OSU technology commercialization mentor network, and access to scalable business facilities. OSUCHS has additional funds that are available for early-stage research.
Jacob worked previously for the Intellectual Property (IP) division of Cancer Treatment Centers of America (CTCA). CTCA is a hospital and outpatient system spread across the US and Mexico with commercial entities in Europe, Asia, and the Caribbean. Jacob served a variety of roles including directed innovation campaigns to execute long-term strategies to create patient, identification of business and IP value, supported development of an improved informed consent processes, education and articulation of patient rights, and facilitated IP protection measures for healthcare client's trade secrets.
Jacob obtained a Bachelor of Science in Biology from the University of Arkansas and went on to further his education at William Carey University-College of Osteopathic Medicine (WCUCOM). While at WCUCOM, Jacob assisted in presenting innovations with Dialysis Associated Steal Syndrome and other dermatological conditions. To better support business plan development, Jacob obtained a Master's of Operations Management at the University of Arkansas and a Negotiation and Influence certificate from Massachusetts Institute of Technology. Having a passion for healthcare innovation and research, Jacob furthered his education in law at the University of Tulsa College of Law and Nova Southeastern College of Law. In 2020, Jacob began a research project with Novel Opioid Inhibitors at Oklahoma State University-Center for Health Sciences. Jacob is also the founder of a startup company that has a device to treat lymphedema.