Our Approach
Marabek exclusively works with public and privately held manufacturing companies based in the United States, Germany, China and Mexico. In addition, we extend our global reach with our affiliates and partners based in Canada, UK, India, Israel, and Hong Kong. More broadly, we can lever our network to provide services across most countries. Providing such access to financial, operational, logistics and supply chains across the world offer a unique resource not readily available elsewhere. We link our strengths in the manufacturing and services industries to the diverse relationships we maintain globally. We bring industry veterans to lead substantial change to the operations without disruption to the ongoing business environment. Our team invests in resources (human and capital) throughout the business process to refine and streamline the enterprise from within.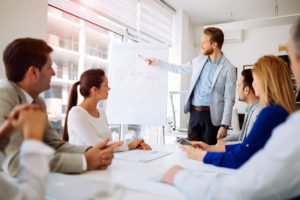 We are not brokers, consultants or contractors with limited commitments. As an integral external member of your executive team, we work with a phased approach to fill-in where needed. Our long term goals are to meet our client's expectations in a formal process with defined schedules.
We work in tandem with management with a hands-on, 24/7 approach. Through a comprehensive implementation of DMAIC (Define, Measure, Analyze, Improve and Control) process, we refine a goal driven path to success and profitability. We employ our proprietary process to streamline operations and technical resources to yield maximum returns to the company. Our commitments can vary from 3 months to 3 years (on average) depending on operational complexity. Our engagement terms are exclusively oriented to deliver optimal returns to our clients, always. We stay aligned with our clients to realize the results to benefit all stakeholders.
Take a look at our globally experienced team to learn how we help our clients worldwide.