Marabek exclusively works with public and privately held manufacturing companies based in the United States, Germany, China and Mexico. Additionally, we extend our global reach with our advisory affiliates and partners based in Canada, India, Singapore, South Korea and Hong Kong. We bring industry veterans to lead substantial change to the operations without disruption to the ongoing business environment.
As your integral resource, we help execute your strategic initiatives.
We are normally engaged by CxOs at corporations, private equity portco managers, bankers, creditors, lawyers, family offices, business owners and board of directors. Companies with immediate concerns solicit our services to locate resources to solve critical problems.
A few of our short term services include;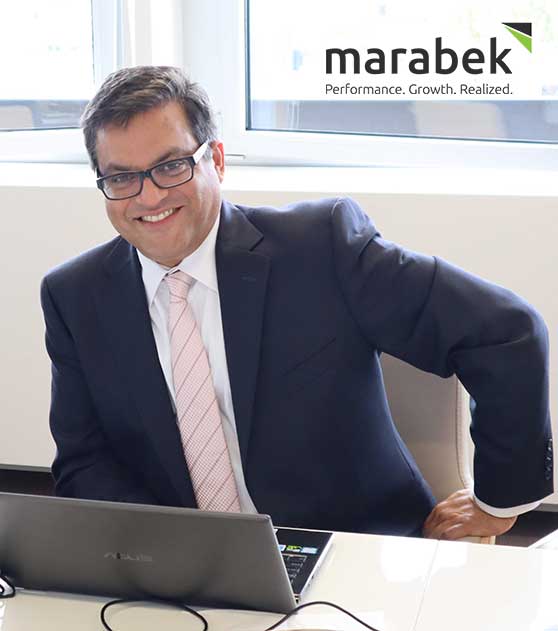 Want to know more about us?
Just download brochure...
Our goal is to always share in your vision and meet your expectations with a defined process.
We are business advisors providing "fractional executives" and "on-demand management" to companies. As an integral external member of your executive team, we work with a phased approach to fill-in where needed.
Marabek is your partner: committed to your success.
We complement your leadership with a globally experienced team. Contact us to learn how we help our clients worldwide.
Our commitments can vary from 3 months to 3 years (on average) depending on operational complexity. Fees range between fixed rates to percentages of performance driven outcomes or a combination thereof. Our engagement terms are exclusively oriented to deliver optimal returns to our clients, always. We stay aligned with our clients to realize the results to benefit all stakeholders. Its our win-win approach to good relationships.
We work in tandem with management with a hands-on, 24/7 approach. Through a comprehensive implementation of DMAIC (Define, Measure, Analyze, Improve and Control) process, we refine a goal driven path to success and profitability. We employ our proprietary process to streamline operations and technical resources to yield maximum returns to the company.